Poetry For Men I Love | A blog by CutZy McCall
Posted by CutZy McCall on
You were my only consolation, querido,
You know that, don't you?
You were the one thing in my life
That made life worth living.
So please, querido, forgive me for loving you,
In the heat of the moment,
When the world went cold.
Posted by CutZy McCall on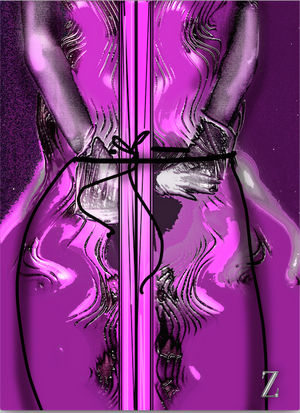 If  you imagine me in my boudoir,
Trying on clothes, endlessly,
Playing with rings, bracelets,
Pretty things collected through the years, tiny dreams,
Diamonds at my ears,
White lace (or black) that never see the light of day;
If you have ever wondered what I do
When not with you,
I assure you it's exactly as you thought,
La femme obsessed with stuff that goes on
Fast and slick, silky, sometimes loose (or close),
Or shimmers, sends a shiver down my back
When slipped about me
And you.
Posted by CutZy McCall on
It never leaves, just shifts,
Sometimes it's in the frontal lobe,
     At others, in my throat,
Croaking like a smoking witch,
Dry, inflammable.
Then, horribly erupts in seas so vast 
They cleanse the Earth.
For some reason, you open
               Floodgates 
With that haunting, wolf-gaze,
Your brush,
Your camera.
I know you know.
(The artist knows all, and why I needed you.)




Posted by CutZy McCall on
There's nothing
Not in my heart
For you,
But when I think of all
You've given me,
It overflows with jealousy,
For all the parts - the other ones - 
It's 
     not
           in.

Posted by CutZy McCall on
It's a woman's fear/To be too much/Too tall, too short, too smart,
too dumb/Too young, old, fat, thin, slow, fast/Too much in love with you.
---